Lamons Laboratories SA is a European veterinary pharmaceutical company with half a century in the Animal Health market.
Our focus is on the development, manufacture and marketing of veterinary medicines and nutritional therapeutics products for animal use that enhance animal health, wellness and performance.
Since our constitution in 1970, Lamons has maintained a social and ethical position and remained profitable while operating within a private and independent family structure.
We have proven to be a dynamic company, in constant growth and expansion within the Animal Health.
Lamons has a complete range of products for livestock production, to help animal producers and veterinarians deal with animal health issues, prevent diseases, increase productivity and contribute to the wellness of animals -– all the while respecting the environment.
Lamons products are manufactured in Europe, with our headquarters and main production plant located in Lleida, Spain.
Lamons has a strong presence in the Spanish national market and international markets, being active in more than 30 countries.
We design and redesign efficient and flexible processes to give fast and continuous service to clients. We are always exploring our potential to achieve advantages and foster continuous improvement of processes that directly affect our customers.
We use new, efficient, and quality technologies that are in compliance with regulations.
Vision
To be a leading company in the demanding Global Veterinary Market and livestock production with a complete line of innovative products in line with satisfying the current and future needs of quality, safety and efficacy that increase the productivity and welfare of livestock, with a quick return on investment.
To maintain direct and professional contact with our market to report needs and concerns – an important factor for the development of new products and processes.
Vision of quality, safety and service.
Values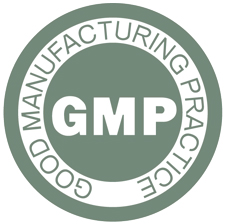 Stability and knowledge of the veterinary market that has supported us for over 45 years of exclusive dedication to animal health and wellness.
Proximity, professionalism, commitment and seriousness allow us to be the ideal partner for all types of veterinary partnerships.
We explore the potential to achieve competitive advantages through continuous improvement and excellence of process.
Balanced structure that allows quick decision making.
Horizontal organization: problems are solved between people and for people.
Labor conciliation and growth of human assets.
Trajectory
In 1966, Doctor of Veterinary Medicine, Daniel Monja Granell founded Lamons in Lleida, Spain servicing veterinary consultation.
It was in 1970 when Dr. Monja Granell began a definitive approach toward the activity that constitutes what today is Laboratorios Lamons SA, a veterinary pharmaceutical laboratory for the manufacture and commercialization of veterinary pharmaceutical products.
During the 70s and 80s he was granted more than 75 marketing and distribution licenses for veterinary products for all species of livestock.
In 1992, we began our expansion into the international market. Today we are in more than 30 countries, with a heavy presence in the Middle East and North Africa.
Since 1995, Lamons has, on average, licensed a new specialty every two years to incorporate into its portfolio.
In 1996, Lamons moved to a new central office and production plant in Lleida that is over 3,000 m2. The building is in full accordance with environmental regulations and quality standards according to GMPs EU and FMQS.
In 1996, Dr. Monja Granell redesigned Lamons' corporate image with a very dynamic proposal in response to new commercial challenges.
In 1997, the second generation of the Monja Font family joined the management of Lamons and contributed their values, knowledge and effort in different areas.
In 2012, Lamons made a strong investment to double productive capacity in the oral solutions line.
In 2013, Lamons expanded its storage area.
In 2016, Lamons expanded quality control techniques.
In 2017, Lamons expanded productivity areas and storage of nutritional products.
In 2019 May, LABORATORIES LAMONS SA obtains FAMI-QS Food Certificate number FAM-1351•
In 2020 April Bureau Veritas certified that LAMONS implemented and maintains a Feed Safety Management System including Good Manufacturing Practice (GMP) in compliance with FAMI-QS Code (version 6, 2018-10-02) .